Online Middle School Courses by CourseBridge

CourseBridge offers math and language arts courses designed to target high-priority skills. CourseBridge guides students through essential learning with engaging instruction and aligned practice exercises. Through these dynamic learning experiences, students are able to hone their skills and build academic confidence in just three to six months.
What Can I Use CourseBridge For?
CourseBridge is a flexible program that can be adapted to fit your family's lifestyle.Your middle schooler can benefit from CourseBridge in a number of ways:
Improve fundamental understanding in middle school math and language arts courses
Remediate learning gaps that may have occurred in previous years
Use as a tool to help your child review and study for tests
To get ahead and preview upcoming material to build confidence
Middle School Math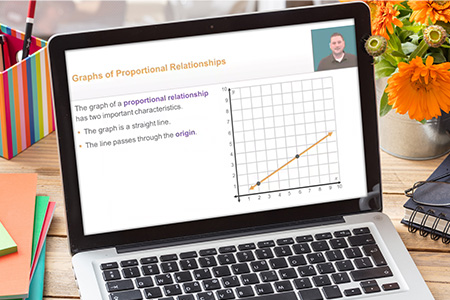 Middle school math is critical for both ensuring understanding of foundational math concepts and setting the stage for higher-level math.. You have the flexibility to choose which level is the best fit for your child.
6th grade math
7th grade math
8th grade math
If your child is in the summer before high school, you may even consider previewing high school math content with CourseBridge's Algebra I option.
Middle School English Language Arts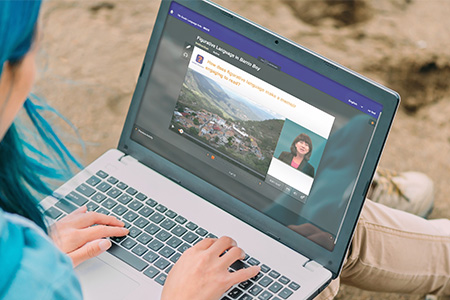 By middle school, your child is expected to have moved from "learning to read" to "reading to learn" and should have a solid foundation of basic skills in writing, listening, and speaking. CourseBridge's courses are designed to build fluency and comprehension for your child's English language development.
6th, grade language arts
7th, grade language arts
8th grade language arts
A look at CourseBridge's 9th grade curriculum could also be beneficial for that incoming high schooler.