Online High School Courses by CourseBridge

CourseBridge provides math and language arts courses tailored to focus on high-priority skills. With captivating instruction and aligned practice exercises, CourseBridge guides students through essential learning. In a span of three to six months, students are able to hone their skills and build confidence in their abilities and cultivate academic self-assurance.
What Can I Use CourseBridge For?
How you use CourseBridge can be as unique as your teen. You may simply use CourseBridge to:
Improve current grades
Prepare for tests
Preview upcoming coursework
Remediate or prevent learning loss
Review for exams
Brush up on practical skills
CourseBridge is so flexible, it can fit into your family's schedule as a daily afterschool or weekend supplement or as a summer school activity.
High School Math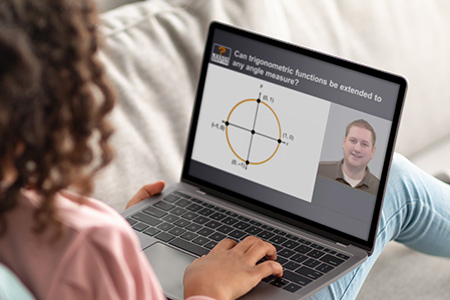 Math is a subject area that builds on concepts from the previous year, so the more that is mastered, the better your teen will perform in the next course. Your high schooler can choose from these CourseBridge options:
Algebra I
Geometry
Algebra II
Pre-Calculus and Calculus
However, if your child is simply preparing for high school, reviewing with CourseBridge's 8th Grade Math may be the best choice.
High School English Literature and Language Arts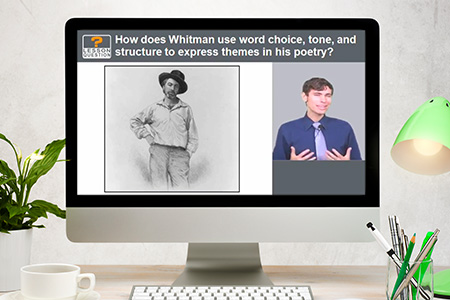 Colleges and employers seek high school graduates who can read, write, listen, and speak well. These are the roots of a solid language arts curriculum, and CourseBridge is a targeted way to help your teen grow in these areas. As a high schooler, your teen can access:
9th grade language arts
10th grade language arts
11th grade language arts
12th grade language arts
Your child can also review 8th grade language arts if they need to catch-up as incoming first-year high school students.
Regardless of how you use CourseBridge and your purpose for using it, you can relax knowing that you are helping your teen best prepare not only for high school and immediately afterward, but for a lifetime of learning.